Let's Get Lost In A Sakura Field
I feel like I always say this but this is one of my favorite blog post yet! I've been pacing and pondering for about a week trying to figure out how to deliver this post but nothing comes to mind except just laying it all there for you all to see.
Last week I took one of my closest girls, Erin, out for a picture day. Now let me explain myself and what this is all about. I love capturing the beauty of those around me and what is around me spontaneously. What better way to capture one of the most beautiful and honest people in my life than to take her out and capture 30 pictures in the hot humid, DMV weather?! I didn't think so!
Initially, we were just going to check out a beautiful spot that would scream spring to us but what we found was even better: The National Arboretum! We didn't know this prior to arrival but the Asian collection was hosting groups of authentic Japanese Cherry Blossoms! Talk about God sent🙌🙌!
So here they are as promised: Erin in the Garden!
Trip Tips:
Comfy Shoes! I recommend, if you want to take pictures and still look good, wear sandals. If choose to walk...well there is then sneakers or sandals all the way!

You can drive around instead of walking. There are parking spaces near the collections and gardens. This helped us get more pictures in within two hours and still explore parts of the garden.

Parking is free! Enough said.

Bring a bag! We got lucky with just a few people but if you're planning a group activity, please save yourself the trouble and bring a bag; backpack preferably.

Speaking of bags, bring water with you too. The spring and summer in the DMV area can be beautiful but ruthless! If there isn't a breeze, you wouldn't be staying out much.

If you're just taking pictures of you and your friends without any monetary gains, then just go and be spontaneous. However if you're a professional, you must pay. D.C. will get you for this.

It's a garden so please take your allergy medications. We didn't...silly us but we learned though.

We went on a Saturday afternoon where there weren't as many people. This was our second time going to the Arborteum and it's never been packed so by far, this is my favorite place to come to for Cherry Blossom season!
Behind the Lenses: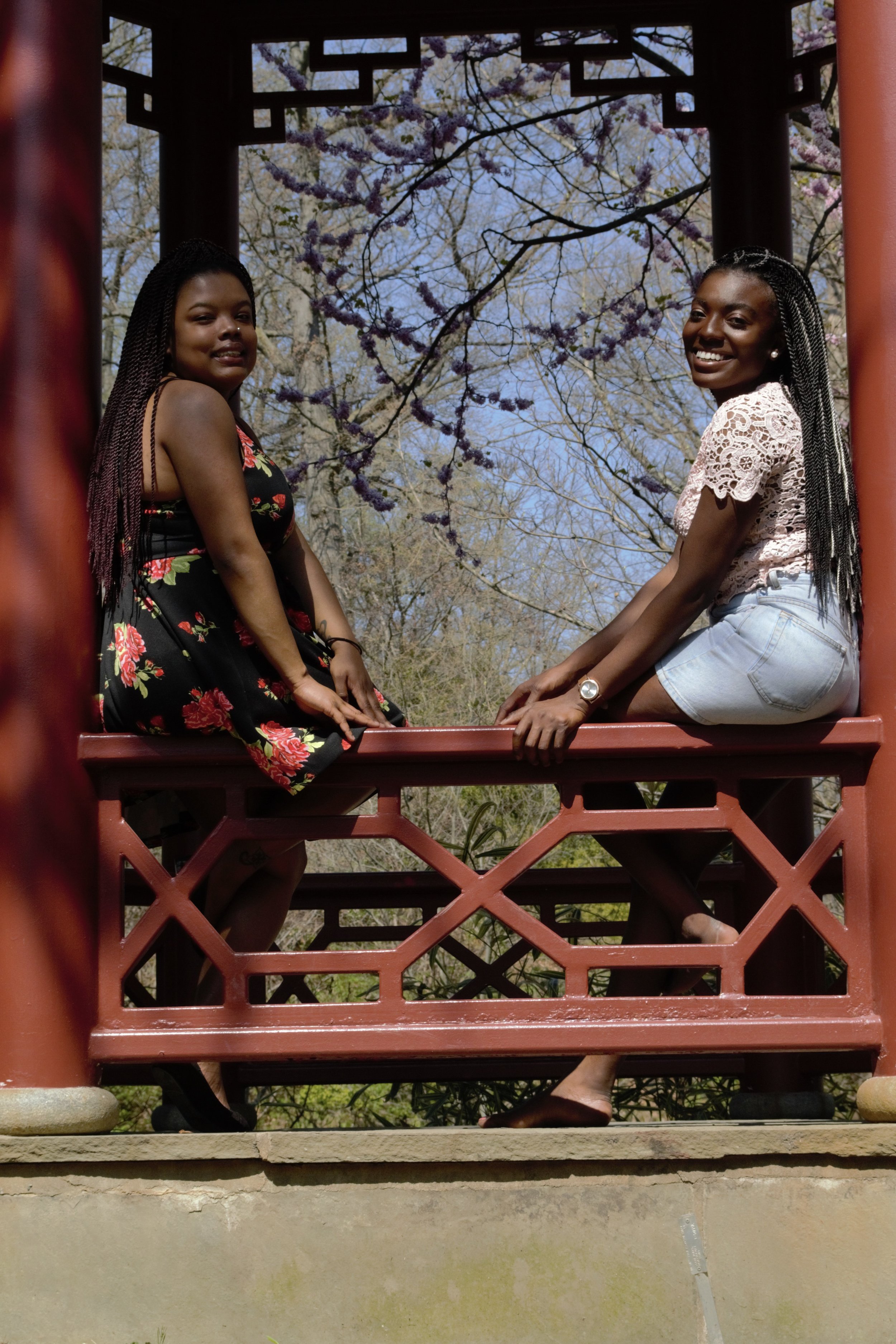 Until next time…
- 🌸 Abigail